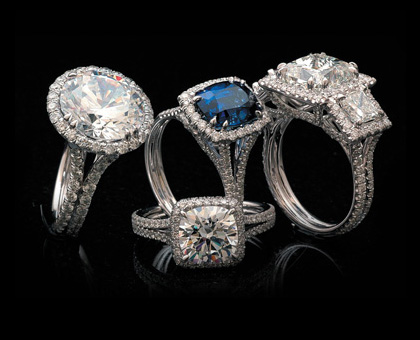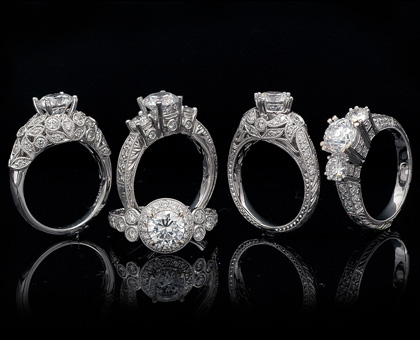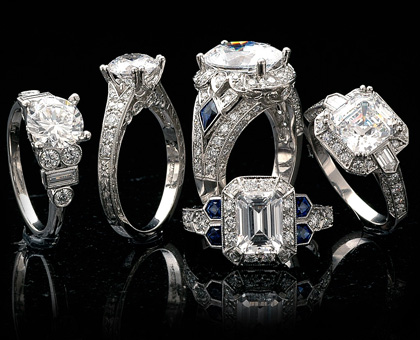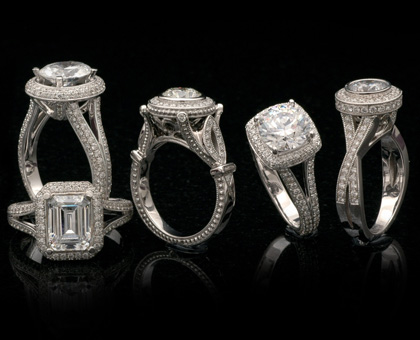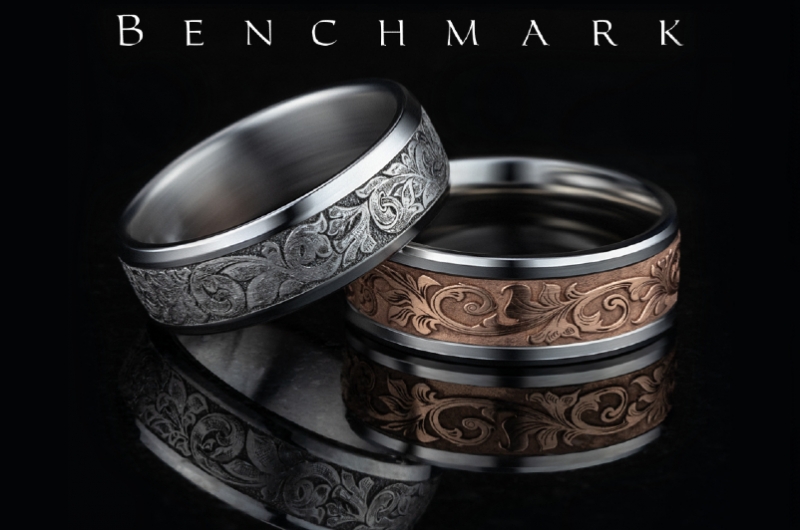 Diamond Brokers of Memphis is the area's leading engagement ring store. We have one of the largest selections of settings in the Mid-South and you are sure to find something that fits your dreams and your budget.
See below for our most recent styles on Instagram

The Best Prices for you Everyday
Diamond Brokers of Memphis offers all diamonds at just 10% over cost and we price all engagement settings 50% off retail every day. Our knowledgeable staff will help you pick out the best ring for you. Come in today and see for yourself why Diamond Brokers of Memphis is one of the leading engagement ring stores in the Mid-South.
We sell a wide range of jewelry
Not only are we known for our excellent selection of engagement rings, but we also carry a large selection of wedding bands, diamond stud earrings, pendants, fashion rings, necklaces and vintage and pre-owned Rolex watches.
Some of the other designer brands that you will find at Diamond Brokers of Memphis include: Ritani, Coast, Saturn, C Gonshor, Sylvie Collection, Divine, Infinity, EFune, ArtCarved, Benchmark, Kurtulan, Tony Maccabi, MJ Wilman, Nelson, and Triton. Once you visit Diamond Brokers of Memphis, you will understand why so many have made us their jewelry store of choice.
Rolex Services and Repairs
We do complete service on all Rolex watches. All Rolex Servicing is done by a Century 21 CW Certified Watchmaker with more than 40 years of Rolex experience. Our watchmaker uses all Genuine Rolex parts and is an independent Rolex materials account holder. All of our Rolex Servicing is backed by a 2 year warranty. All of the above mentioned combined with our "broker" pricing assures you the absolute best Rolex Service at the absolute best price.
Browse our online galleries of Engagement Rings, Wedding Bands and fashion jewelry and if you have any questions about any of the rings you see, please don't hesitate to contact us.
Normal Hours:
Tuesday – Saturday: 10:00 a.m. – 5:00 p.m.
Sunday – Monday: Closed